Home/Products/Lens Blocking Pads/Lens Edging Pads
Hydro lens blocking pads for all lens curves
Item:
Product Details
Our lens blocking pads, passing torque test, have excellent adhesion properties on all lens materials, such as uncoated and coated lenses. The lens blocking pads can firmly adhere to lenses to prevent slippage. Meanwhile, the pads are easy and fast to remove without any residue. We offer different sizes and shapes in stock.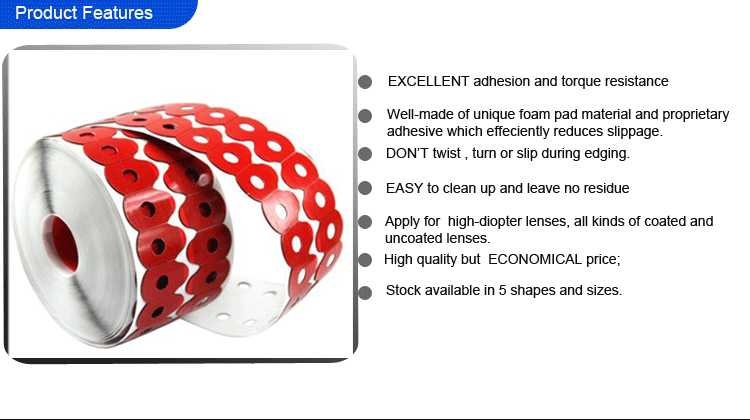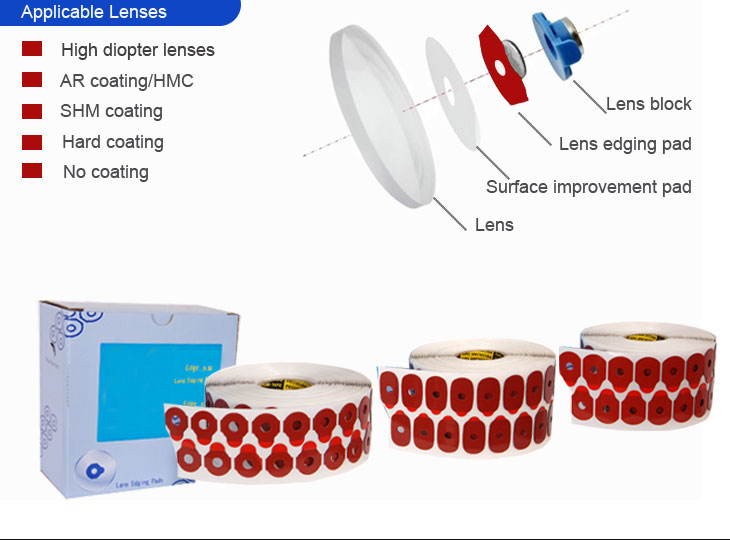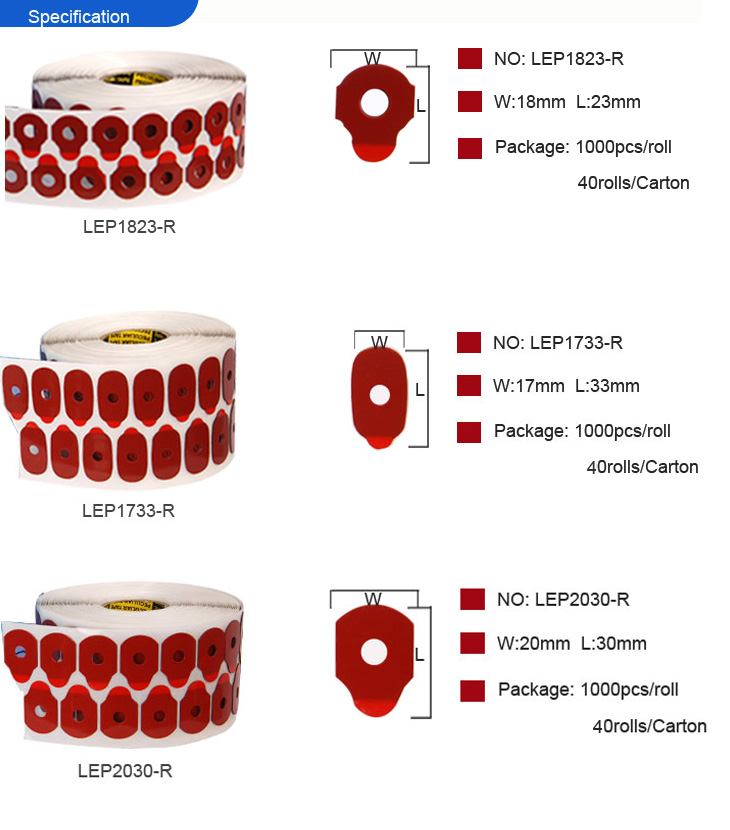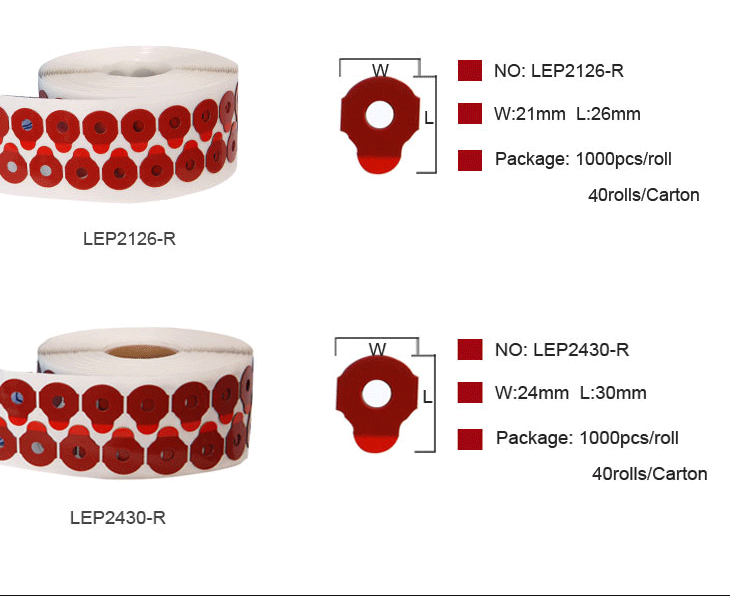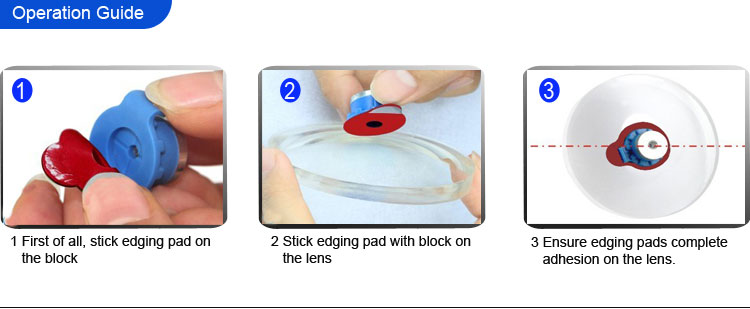 Firmly adhere to lenses
easy, fast to remove, no residue
passed torque test
fitting for various edging machine
conform to all lens curve
Custom new one as you require